Job Opportunities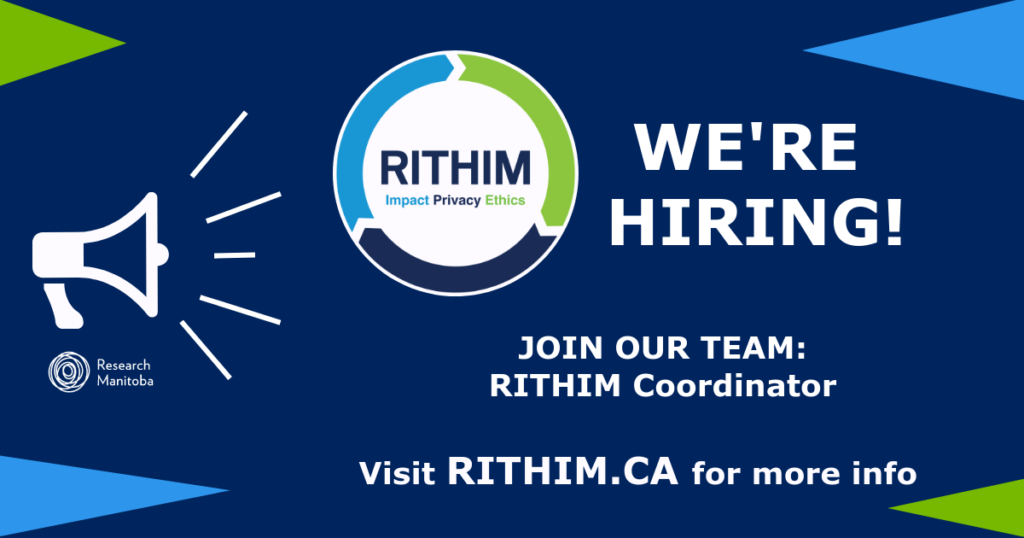 OPEN – RITHIM Coordinator
Full-time, Permanent
Salary Range: $75,000 – $85,000 
Application Deadline: 4:00pm CST, Friday, October 1, 2021 
Anticipated Start Date: Monday, October 25, 2021 
The RITHIM Coordinator is part of a team responsible for facilitating the privacy, ethics and impact review of health research applications through a new streamlined provincial review process led by Research Improvements Through Harmonization in Manitoba (RITHIM), a department of Research Manitoba. Working together with the other team members, they are responsible for ensuring compliance with the standards, laws, and guidelines governing health research, with a focus on privacy and access and use of personal health information. This position reports directly to the Director of RITHIM.
The RITHIM Coordinator's role requires a significant amount of experience in the health research field and familiarity with Personal Health Information Act (PHIA) and the Tri-Council Policy Statement: Ethical Conduct for Research Involving Humans (2018) 2 (TCPS2).
Please review the full requirements of the position before you apply.
Visit the RITHIM Career page for more information!
_________________________________________________________
---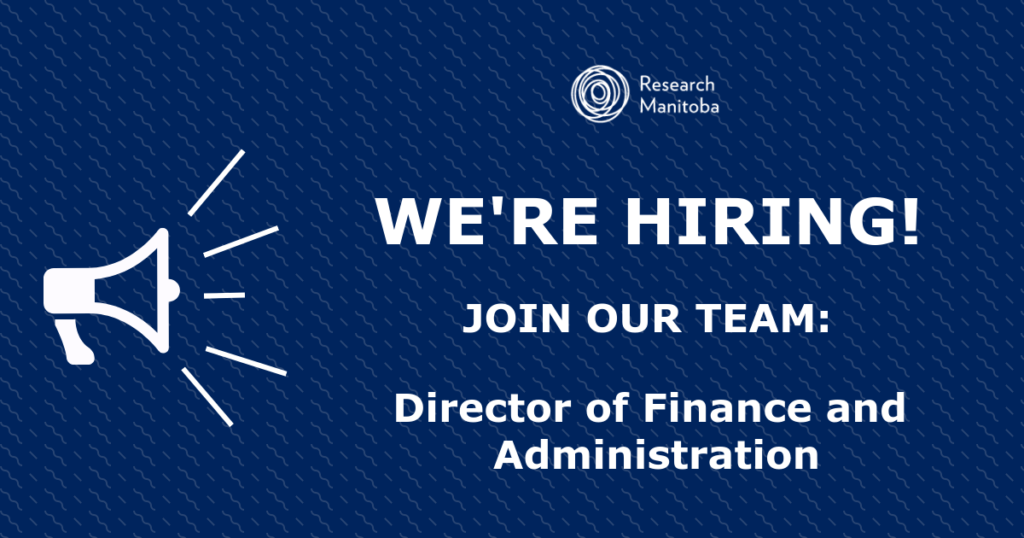 OPEN – Director of Finance and Administration
Full-time, Permanent Position
Reporting to the CEO, the Director of Finance and Administration is responsible for the comptrollership function of the organization including: Finance, Accounting, Budgeting, and Payroll. This position is also responsible for corporate services including: contract process, human resources, facilities, and equipment administration.
The Director of Finance and Administration acts as the principal liaison with members of Finance and Audit Committee, of the Board, and with the Province of Manitoba on matters related to financial reporting. This position requires an individual with an excellent understanding of the strategic and operational functions of the Board of Directors and Research Manitoba, and to be adept in the application of this knowledge. This position also supports the activities of the Board of Directors through report writing and presentations to ensure they have the necessary information to meet their fiduciary responsibilities.
Responsibilities and Job Description – Click Here
The job description outlines the key responsibilities for the role and is not meant to be exhaustive. Other responsibilities and tasks may be assigned or may naturally become a part of this role over time.
Watch our video at https://www.youtube.com/watch?v=BcZGUOG7UDo.
You are invited to submit a letter of interest and resume/CV that details how your qualifications match this opportunity to:
ATTN: Ms. Mikayla Hunter
Executive Assistant, Research Manitoba
E-mail: mikayla.hunter@researchmb.ca
While only those individuals selected for an interview will be contacted, we extend our appreciation to all applicants for their interest.