Job Opportunities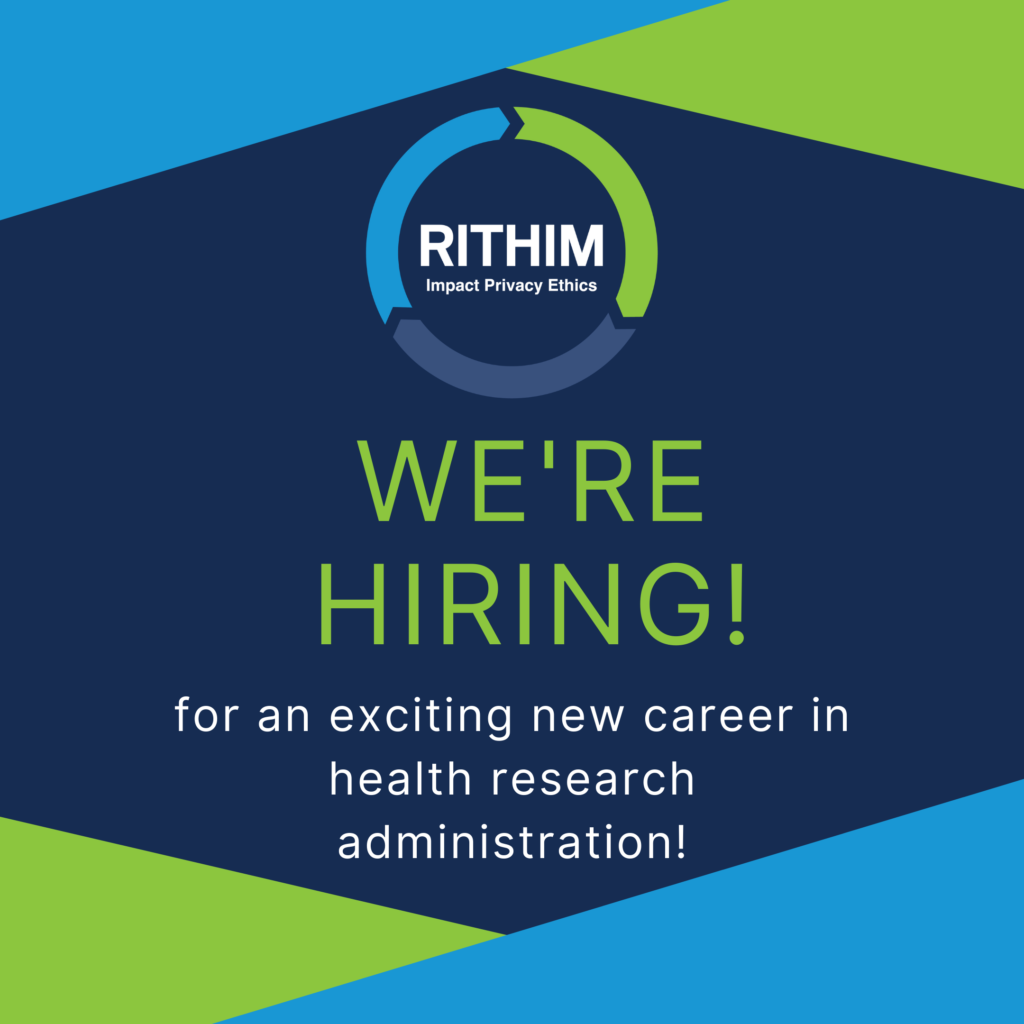 July 21, 2020
Join Research Improvements Through Harmonization In Manitoba (RITHIM)
Salary Range: $62,025 – $78,026

Full-time position

Application Deadline: 4:00pm CST, Friday, August 14th, 2020

Anticipated Start Date: Monday, October 5th, 2020
The Coordinator is part of a team responsible for facilitating the CHIPER review process via an online system, within the initiative of Committee for Harmonized Health Impact, Privacy and Ethics Review (CHIPER), for the division of Research Improvements Through Harmonization in Manitoba (RITHIM), a department of Research Manitoba. Working together with the Senior Coordinator, they are responsible for ensuring compliance with the standards, regulations and guidelines governing privacy as well as the protection of human research participants and collaborating with consultants, committee members, and staff to ensure an effective application system. This position reports directly to the Director of RITHIM and works closely with the Senior Coordinator in this initiative.
​Download the Position Description.
Submit applications to Hope Nicholson: hope.nicholson@researchmb.ca
For more info about RITHIM please visit the new website!