Strategic Plan 2019-2023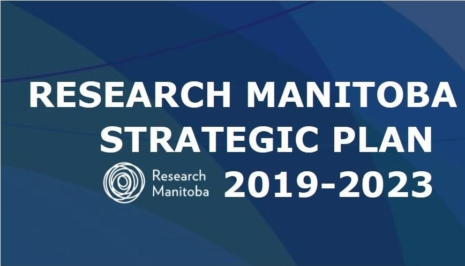 Research Manitoba promotes, supports, and coordinates the funding of research excellence and innovation in health, natural and social sciences,
engineering and the humanities in Manitoba. Research Manitoba supports local talent development by providing research support to early career researchers and graduate students, along with fostering strategic
partnerships to strengthen research and innovation in Manitoba.
Research Manitoba's strategic plan aligns to the Economic Growth Action Plan. The document outline our goals, which will guide our program
development, expenditures, and activities, positioning Manitoba to be most improved province in research.
Click here to Download the 2019-2023 Strategic Plan.
Research Manitoba's Strategic Goals:
Advance Research in Manitoba
Strengthen the Economy
Champion the Manitoba Research Community
Support Local Talent Development