Written by: Brian Cole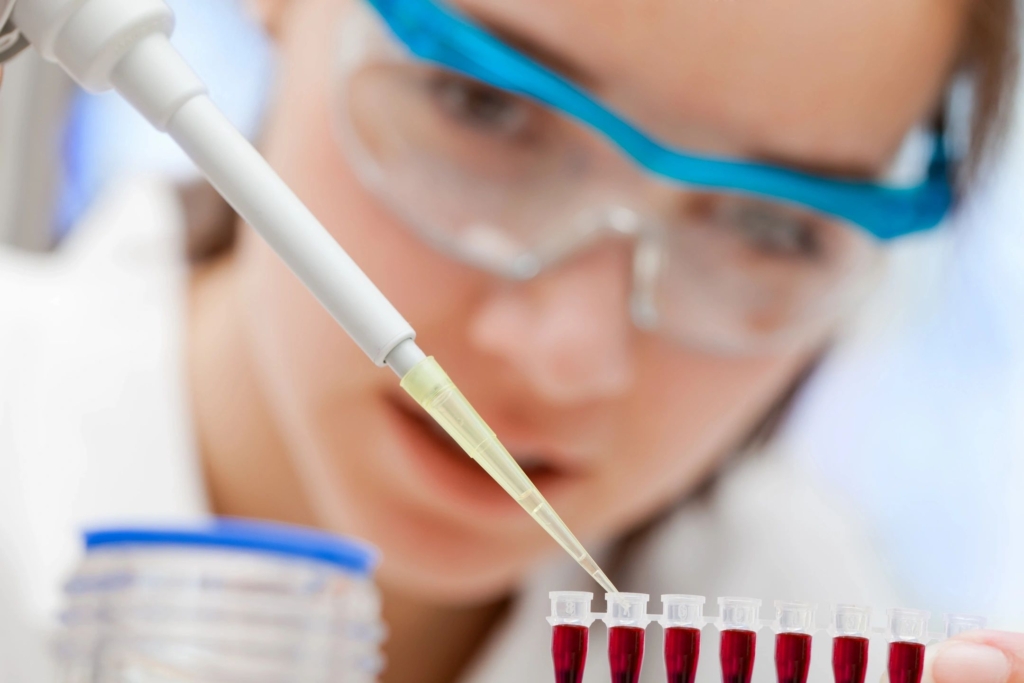 Cell biologist Mousumi Majumder arrived at Brandon University in 2016 with one goal in mind: to develop a simple blood test that would reveal the early presence of breast cancer.
"That would be a dream come true," Majumder says of her quest.
Now, the 40-year-old associate professor is one step closer to achieving that dream. Majumder and a trio of student researchers recently identified two molecules in blood samples that could serve as reliable biomarkers for the early diagnosis of breast cancer.
A paper on their findings was published July 30 in the journal Cancers.
The discovery could open the door to the development of a simple blood test for breast cancer that would effectively revolutionize the way the disease is diagnosed and treated.
"Can you imagine the potential," asks Majumder, noting that the disease affects as many as one in eight women in Manitoba and the world every year.
Indeed, a few Canadian and American companies have already recognized the value of such a test and have contacted Majumder to discuss the possibility of working with her to develop one.
The interest is understandable, considering that a blood test would be far more effective and convenient than the mammograms and biopsies that are used to diagnose breast cancer today.
"Have you ever seen a mammogram before?" Majumder asks. "They place the breast in between two metallic plates to make it as flat as possible to get a picture. It is painful, very painful."
Moreover, mammograms are usually reserved for women who are at least 50 years of age.
"Do you think no one gets affected (by breast cancer) before that?" she asks. "No, it is the opposite right now. Young people are affected more and more."
In addition to being less invasive, a blood test would also lead to earlier diagnosis.
"When you do a biopsy (on human tissue) it means there is already a growth," she says. "If it is possible to find something in the blood that would give you a signal (of possible cancer), then you would be able to catch it earlier."
The significance of Majumder's work is not lost on Bernadette Ardelli, who was chair of the Biology Department at Brandon University when the researcher was recruited in 2016.
"What she is doing could potentially detect (cancer) decades before you get to the tumour stage – with just a drop of blood," says Ardelli, who is now the Dean of Science at the school.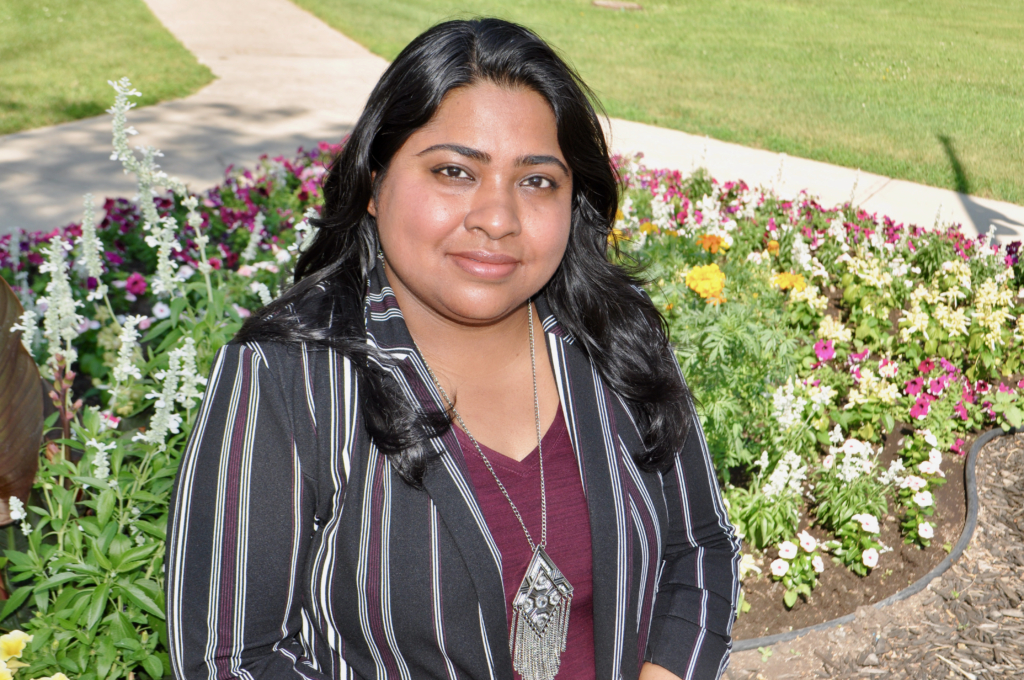 With the publication of her research, Majumder says the next major step in developing the blood test would be to check its effectiveness alongside mammograms.
"We are proposing to use this blood test alongside mammograms for women who are 50 years of age or older," says Majumder. "Once mammogram results show comparative or similar results with the biomarker (test), then we can do trials in younger women who do not qualify for mammograms." Clinical trials to confirm the test's reliability might take three to five years.
As Majumder and her team explain in their research paper, the potential for a blood test to detect breast cancer rests on the ability to identify and measure the activity of molecules known as premature microRNAs, which are a precursor of microRNAs.
Scientists first started to become interested in the role of microRNAs in cancer in the early 2000s. That's when it was determined that tumour cells contained certain types of microRNAs that exhibited what researchers call "high expression."
"These (microRNAs) are small molecules that everyone has," Majumder says, noting that human's have about 1,700 microRNAs, including about 800 that have been shown to have some relationship to cancer.
Through their research, Majumder and her team have so far identified two premature microRNAs that could serve as biomarkers for breast cancer blood test.
"In a (breast cancer) patients' blood, we found that two premature microRNAs (pri-miR526b and pri-miR655) are very high, compared to normal or healthy individuals' blood," says Majumder.
"One of these microRNAs is showing more promise than the other one, meaning that it can detect stage one cancer, which is a tiny tumour." Majumder says early detection is important. "The post-surgery survival rate for patients with stage one cancer is 99 per cent," she says.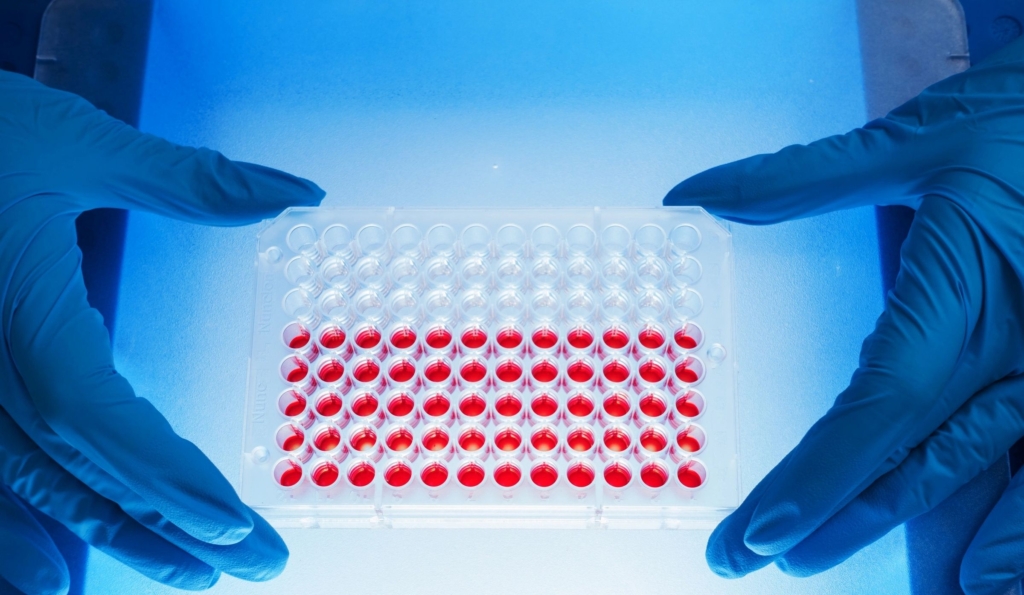 The focus on premature microRNAs is a defining feature of Majumder's work, which is part of a collaborative effort that also includes researchers from the University of Western Ontario and the Lawson Health Research Institute, both located in London, Ontario.
"No one else in Canada is doing the same research," says Majumder. "A few international reports will be available using mature miRNAs as a biomarker, but we are the first in the world to propose the use of premature microRNA or (pre-miRNAs) as blood biomarkers for breast cancer."
Majumder says premature microRNAs have one main advantage over mature microRNAs when it comes to serving as a biomarker for breast cancer in a blood test.
"What makes premature microRNAs better is that the detection and quantification of premature microRNAs requires minimal patient specimens (one to two milliletres of blood)," she says.
News of the discovery and corporate interest in her research comes at an opportune time, given that Majumder has recently received two awards totalling about $1.8 million to support her work.
Her big break came last December when she was named Tier 2 Canada Research Chair in Genotoxicology at Brandon University. Tier 2 Canada Research Chairs are reserved for Canada's most promising young scientists – defined as those who are less than 10 years removed from completing their doctorate – and include an award of $600,000 over five years from Ottawa to support the recipient's work.
Majumder will also receive $1.2 million over five years from federal, provincial and private sector sources. The funding, which includes $457,197 each from Research Manitoba and the Canadian Foundation for Innovation and $300,568 from suppliers, will support the construction and operation of a new 1,000 sq. ft. lab in the Brodie Science Centre at Brandon University.
When completed, the new state-of-the-art lab will be able to house as many as 20 researchers and student trainees. It will also establish the university as a major centre for research into genotoxicology, an emerging field of study that involves examining the impact of environmental factors, such as pesticides and other chemicals, on mutations in human cells associated with diseases such as breast cancer.
In addition to providing more space for her growing research team, the new lab will also feature about $300,000 in specialized equipment, including a high-performance computing workstation for biomarker discovery, multiplex PCR machine, a micro fluorometer to quantify DNA/RNA/protein, a fluorescent inverted microscope (worth about $200,000 alone), and an ultra low-temp freezer capable of preserving bio-specimens at -80 C.
"It's a big leap," Majumder says in reference to the lab. "But it didn't happen in a day."
In fact, it could be argued the new lab has been almost 20 years in the making.
Majumder first became interested in the field of genotoxicology in 2003 while working on her master's degree in science in India. At the time, she conducted a research project that identified the HPV16 infection as a major cause of cervical cancer. While working on her PhD at the Indian Statistical Institute in Kolkata, which is affiliated with Jadavpur University in the same city, she carried out a hospital-based, case-control study that identified tobacco exposure as the single biggest risk for oral cancer. She later wrote a paper that identified a novel mutation in a DNA repair gene. The mutation was later determined to be a "driver mutation" of oral cancer by the International Cancer Genome Consortium.
In 2009, Majumder accepted a post-doctoral fellowship at the University of Western Ontario. While there, she conducted research into the role played by the enzyme Cyclooxygenase-2 (COX-2) in the regulation of breast cancer stem cells. The research revealed that a cell receptor protein known as EP4 could be used as a potential therapeutic target to eliminate development of breast cancer stem cells. A clinical trial is currently underway to test a potential drug that could be used on the target.
As a Tier 2 Canada Research Chair in Genotoxicology, Majumder has embarked on a wide-ranging research program, one that combines lab work and community outreach.
For example, her research team is currently recruiting cancer patients and collecting demographic information (age, family history) with a view to determining whether there is any association between breast cancer and environmental factors, such as exposure to pesticides and other chemicals, alcohol consumption, and/or tobacco use.
"Our long-term goal is to identify the environmental cause, if any, that is responsible for genetic alteration and linked to breast cancer," she says. "If we can identify a gene-environment link associated with breast cancer, then that will allow us to use this information to follow disease prevention strategies."
Majumder is also taking steps to raise public awareness about the disease, in part by helping to create a network of breast cancer survivors and patients who can share stories about their experiences. In addition, she plans to become more involved in public speaking and in generating newspaper stories and columns on the issue.
"Awareness regarding the early sign of breast cancer is poor in rural Manitoba," she says. "So, I am planning now, in collaboration with Breast Cancer Society of Canada and Canadian Breast Cancer Network, to develop an awareness program and reach out to rural areas."
All of these efforts, says Majumder, will help ensure Brandon University becomes "the first epicentre of genotoxicology research in Canada" and a "rising cancer research centre internationally."
But more importantly, she says, these efforts will contribute to the overall battle against breast cancer.
Brian Cole is a Winnipeg writer.