New $800,000 program will help researchers and companies commercialize their work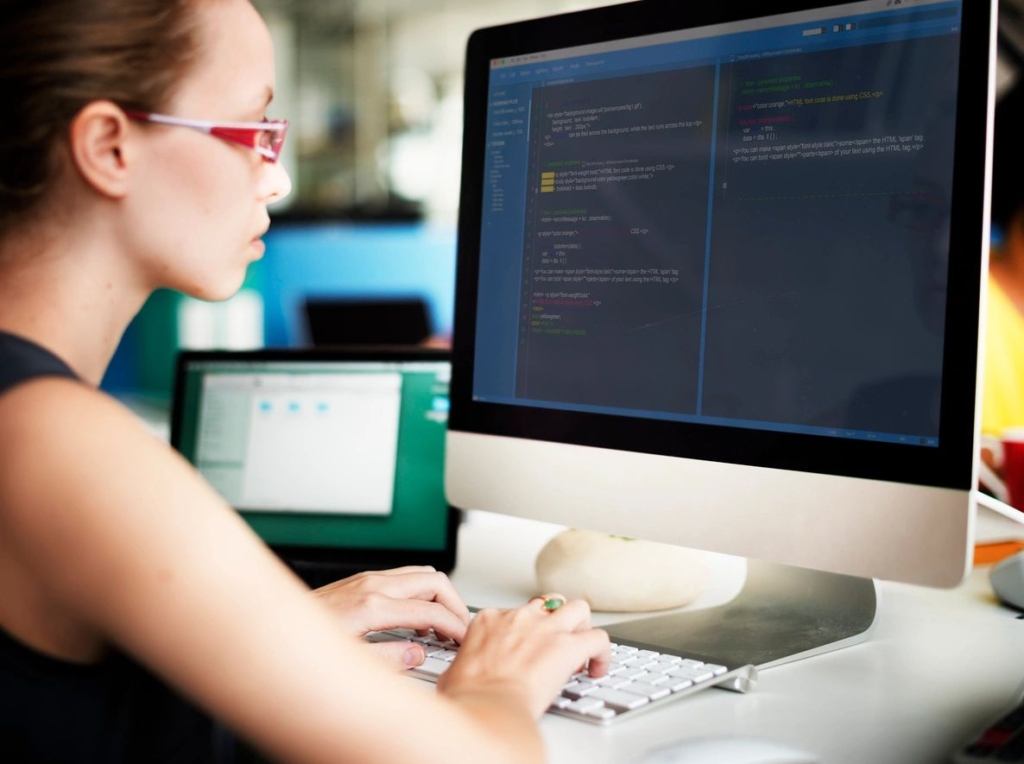 By Brian Cole
Published February, 2020
As a senior executive for a medical technology company, Ian Maclean understands the challenges involved in trying to commercialize a new idea or product – especially when it comes to finding the cash required to make it happen.
That's because the costs associated with researching an idea or product usually rise the closer one gets to market, says Maclean, who is Director of Research for Koven Technology Canada Inc. which is the Winnipeg office of Koven Technology Incorporated, of St. Louis Mo.
"The further you get, the more expensive it gets because the larger your studies need to be, the more controlled they need to be," says Maclean.
For small start-ups working on one big concept, a lack of funding at this crucial point in the research timeline can leave companies stranded in the so-called "Valley of Death," the metaphorical place where good ideas go to die. In the case of more established companies, good ideas can sit on the proverbial shelf for months or years because they aren't as market ready as others that may be under consideration.
"It is a real thing," Maclean says of the cash crunch that can occur just as researchers are on the brink of demonstrating whether their idea has commercial value. "Every time you talk to someone in the research field, you hear a new story about something that could help people but can't get the funding."
It is for these reasons that Maclean says he is pleased to see that Research Manitoba has created a new program specifically designed to provide financial support to companies and researchers who are bringing a new product or service to market.
The program, called the Innovation Proof-of-Concept Grant, was launched this month and aims to provide funding for commercialization research that is not available from other sources.
Christina Weise, Chief Executive Officer of Research Manitoba, says the program, which has a budget of $800,000 for the current year, will help support activities directly related to process validation and proof-of-concept research.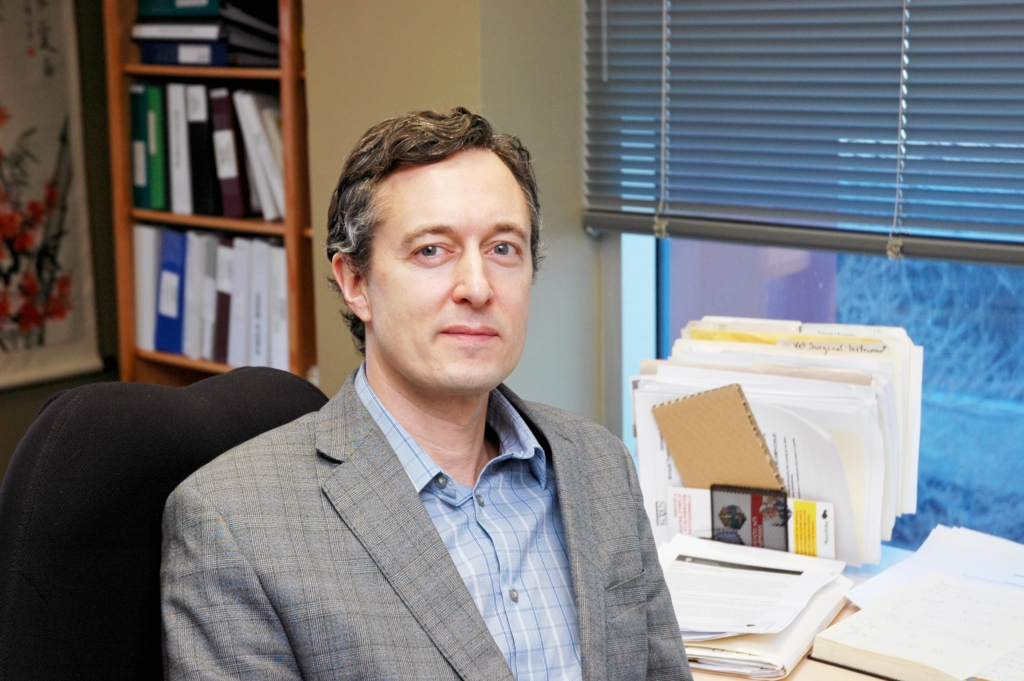 Researchers and companies working in the fields of bioscience, information and communication technologies, advanced manufacturing, and infrastructure and transportation industries and technologies will be eligible to apply for funding.
Support will be provided in two streams. The first, will be open to companies with a specific discovery or innovation that requires support to further develop a product or validate its effectiveness in a test environment. This will enable a company to collaborate with academics to close "knowledge gaps" that could determine whether a product or idea is commercially viable. The second stream will support academic researchers in advancing discoveries that may lead to commercially viable products or technologies.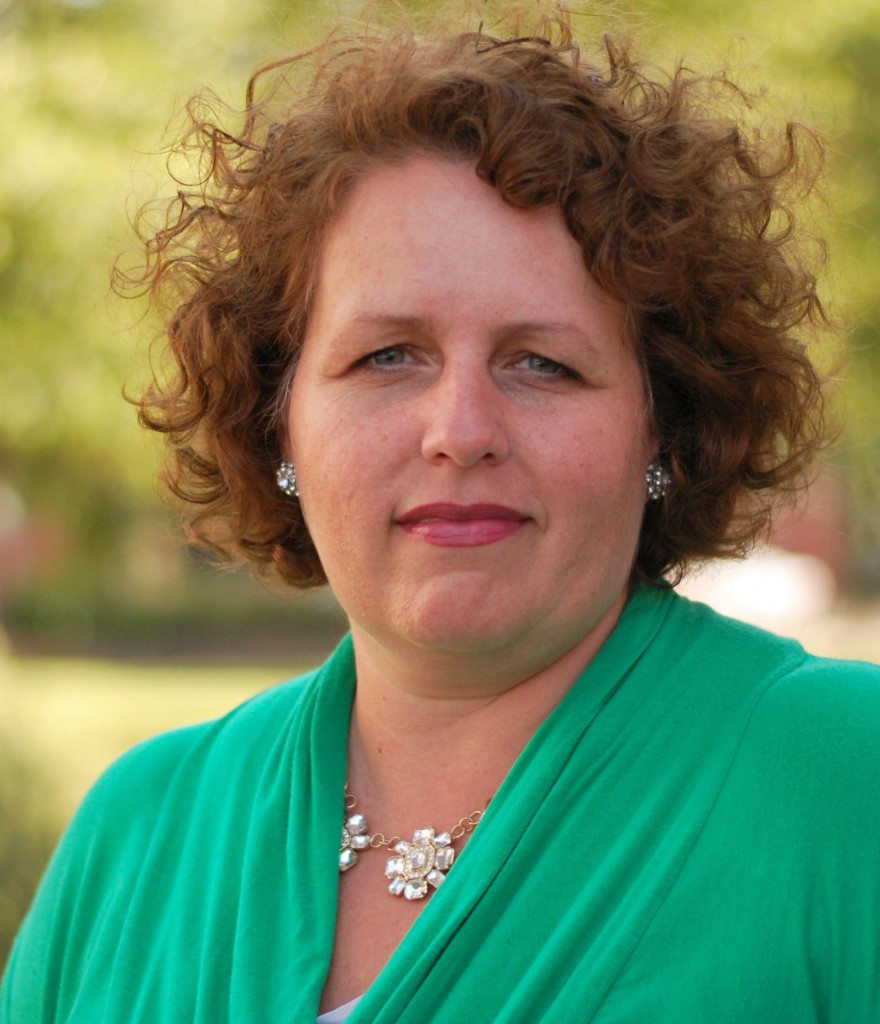 Applicants looking for proof-of-concept funding will have to undergo a rigorous review, one that will involve having their idea or product evaluated by a panel of experts.
Weise says Research Manitoba decided to launch the new initiative after undertaking a review of existing national and provincial funding programs. The review revealed that there were a number of private and/or public sources of funding for research projects in the very early stages of the process, when theories are being tested in the lab, or at the very end, when the commercial viability of a product or idea seems beyond doubt. But it also found that there was a gap in funding for research projects that fall somewhere in between. These are ideas or products that have merit, but remain risky to private investors because their commercial viability remains unclear.
The new program will help companies and researchers prove that their concept will actually work and that there is a market for their idea or product. "And at that point, there is an ability to get additional funding, and that is where (private) investment comes in," she says.
Weise says the program is breaking new ground in the province, and possibly the country, in that it will provide funding directly to companies, and not just academic researchers.
"We know that (academics and companies) can benefit from (working with) one another," says Weise. "The program is flexible and will flow funding to which ever partner makes the most sense, which is similar to programs in the United States. We hope this makes the collaboration more successful."
Judi Bahl, Manager, Strategic Partnerships at Research Manitoba, says the new program should help encourage more working relationships between academic researchers and industry, which can be critical to getting a good idea to market.
"You need the help of business people. Many researchers are happy to stay in the lab working on their science and they actually don't want to create and manage a company," says Bahl. Yet, business people are needed to identify funders and markets and ensure projects don't "die in the lab."
Maclean says research and development firms like Koven will welcome the new program.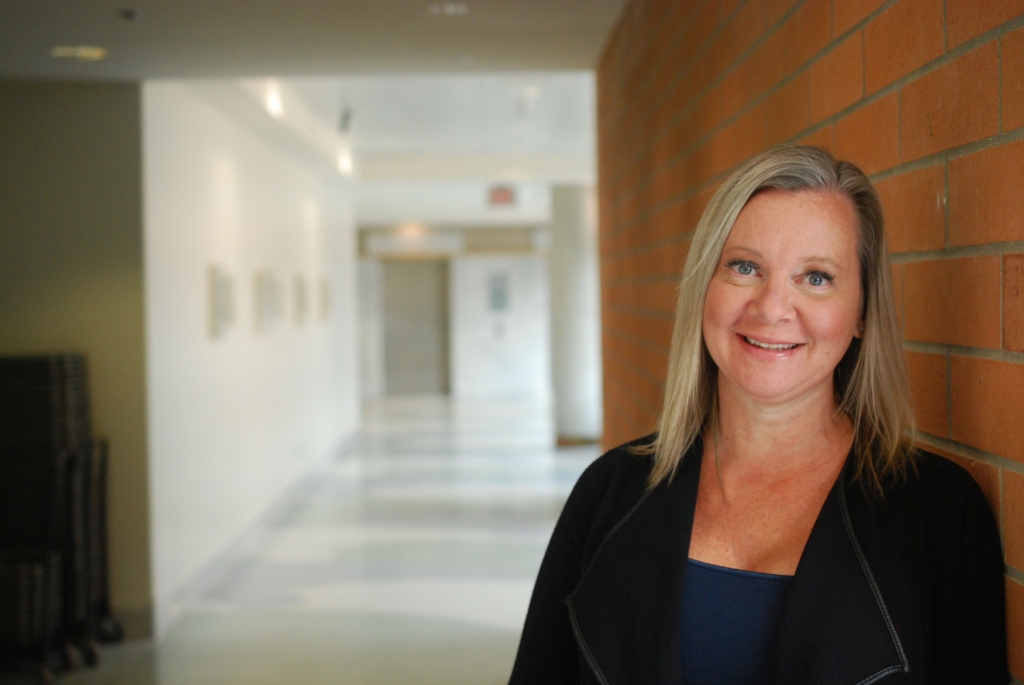 The company develops and markets various dopplers, which are machines that use ultrasound waves to diagnose vascular health issues, as well as other products. Most recently, the Winnipeg office developed a new type of sphygmomanometer, which is a device used to measure blood pressure. Called a FAST Sphyg, the product differs from similar devices in that it has a battery-operated pump to inflate the cuff that fits around a patient's arm or leg during the testing process.
Maclean says his company is working on a number of research projects that could be eligible for funding under the Innovation Proof-of-Concept Grant, including one that could help improve the diagnosis and treatment of peripheral artery disease (PAD), a condition that affects about one million Canadians.
The company has been working with scientists at St. Boniface Hospital Research's Canadian Centre for Agri-food Research in Health and Medicine to investigate whether blood metabolites could serve as a biomarker panel for the condition. (Metabolites are small molecules found in blood that can indicate different chemical reactions taking place in the body.)
PAD is currently diagnosed by using a special medical device called a vascular Doppler, which uses ultrasound waves and cuffs attached to a patient's ankle or arm to check blood pressure.
"It can give you a pretty good picture of vascular health," says Maclean. "The problem is that in Manitoba, and elsewhere, we would send the equipment up, let's say to a remote community, and train a couple of people, but the people would leave and you're left with the expensive equipment, but nobody to use it," he says. "So, clinicians there are faced with a choice of: 'Do I send them to Winnipeg, or another local centre that can do it, or do we not test them?'"
Maclean says Koven and the research team at St. Boniface may have come up with a solution to the problem: a blood test. The idea is that a sample of blood could be drawn from a patient anywhere and then shipped to a lab where it could be tested for PAD. Maclean says he believes the blood test could also be used to provide a risk factor for heart disease, which would make the process even more valuable.
"There are no easy tests right now for diagnosing coronary heart disease. Unfortunately, often the first signs right now are presenting in the (Emergency Department) with a heart attack, or dying," he says. "So, we think a test to diagnose (PAD) would be valuable for other (atherosclerotic disease conditions) as well."
Koven and the team at St. Boniface, which includes researchers Carla Taylor, Peter Zahradka and Youjia Du, are now at the point where they are zeroing in on whether certain metabolites in the blood might serve as biomarkers for PAD. While the project is still in the proof-of-concept stage, the team feels they have found a correlation between PAD and a group of metabolites, he says.
Koven and the team have been working on the PAD project, on and off, for about nine years.
"Some of the big gaps in (the research timeline) are when we have been trying to find the funds that allow us – a relatively small company – to take on a larger scope of work, without over-extending ourselves," says Maclean.
Jennifer Cleary, Manager of Programs for Research Manitoba, is responsible for administering the Innovation Proof-of-Concept Grant. She says one of the benefits of the program is that it can be used to support research into the potential commercialization of expected as well as unexpected discoveries. As she explains, sometimes a scientist will be working on a particular problem and discover something that may lend itself to an application unrelated to the problem at hand.
"A lot of discoveries happen without intent," she says.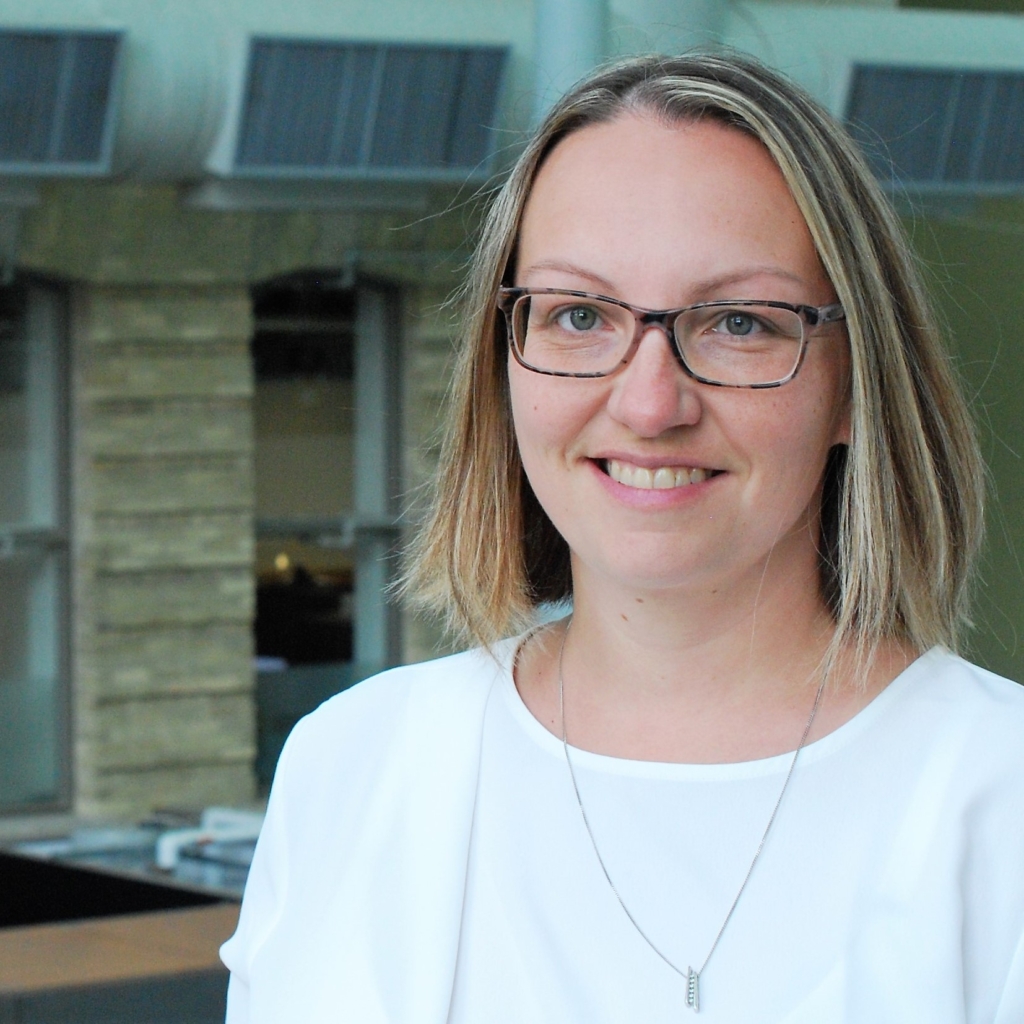 One example that illustrates the serendipity of research involves GrainViz, the world's first whole-bin grain monitoring system. It provides farmers with daily 3D images of the moisture content of their stored-grain and other data that can help reduce the risk of crop loss.
The technology used in GrainViz flows from ongoing research into using microwave imaging techniques to diagnose breast cancer. This research, led Joe LoVetri, a professor in the University of Manitoba's Department of Electrical and Computer Engineering, has been ongoing for about a decade and has involved a number of PhD students.
While conducting their research, the team determined that microwaves could be used in different areas, including agriculture. Eventually, a number of students joined together to help create a company called 151 Research, and worked with LoVetri and the U of M to patent the application. A portion of the revenue from that partnership is used to help commercialize the technology for medicine.
"They didn't think when they were doing their initial research that you could create sensors that could do that," says Weise. "But they did. So you never know where (research) is going to lead."
The Innovation Proof-of-Concept Grant is one of two new initiatives being undertaken by Research Manitoba to help foster more collaboration between research and industry. Just last fall, the agency appointed Judi Bahl as Manager, Strategic Partnerships. Bahl had previously worked at University Hospital Foundation in Edmonton, where she helped leverage approximately $16 million over four years for health research.
"We didn't have anything like this before," Weise says of the Innovation Proof-of-Concept Grant. "This is a more direct effort to fund (researchers and companies) in a way that aligns with the province's desire to foster stronger relationships between industry and research."
Brian Cole is a Winnipeg writer.
---
Supporting Research
The Innovation Proof-of-Concept Grant represents another step in Research Manitoba's ongoing efforts to support scientific investigation and innovation within the province. Currently, the organization has an annual budget of $12 million a year to support research in the areas of health, engineering, the humanities, and natural and social sciences. It does this through a number of grants and awards, including:
* Master's Studentships. These awards support highly qualified Master's trainees in health, natural sciences and engineering, and social sciences and humanities, to prepare for careers as independent researchers in industry or within Manitoba's research enterprise.
* New Investigator Operating Grants. This program is used to help defray the direct costs of research such as personnel costs, supplies and expendable materials, experimental animals, small equipment and computers, and knowledge mobilization/knowledge translation costs. These funds are intended to support new investigators in Manitoba to establish independent research programs and achieve the research productivity necessary for obtaining long term research funding from national research funding agencies and/or other external research funding organizations.
* PhD Health Studentships. This partner-funded award is designed to support highly qualified PhD trainees in health to prepare for careers as independent researchers in industry or within Manitoba's research enterprise. These exceptional students significantly increase the productivity of the research programs with which they are affiliated.
* Health Research Postdoctoral Fellowships. This partner-funded program supports highly qualified postdoctoral trainees to prepare for careers as independent researchers. These exceptional trainees significantly increase the productivity of the research programs with which they are affiliated.
* Research Manitoba Matching Funding Program. A provincial mechanism that aims to provide funding to national programs where additional money (i.e., an amount that matches, to some degree, the funds provided by the national grant), is required or is beneficial but not a necessary part of the national program grant. An example of a national program that has a matching component as part of its application process is the Canadian Institutes of Health Research's (CIHR) Strategy on Patient Oriented Research (SPOR).