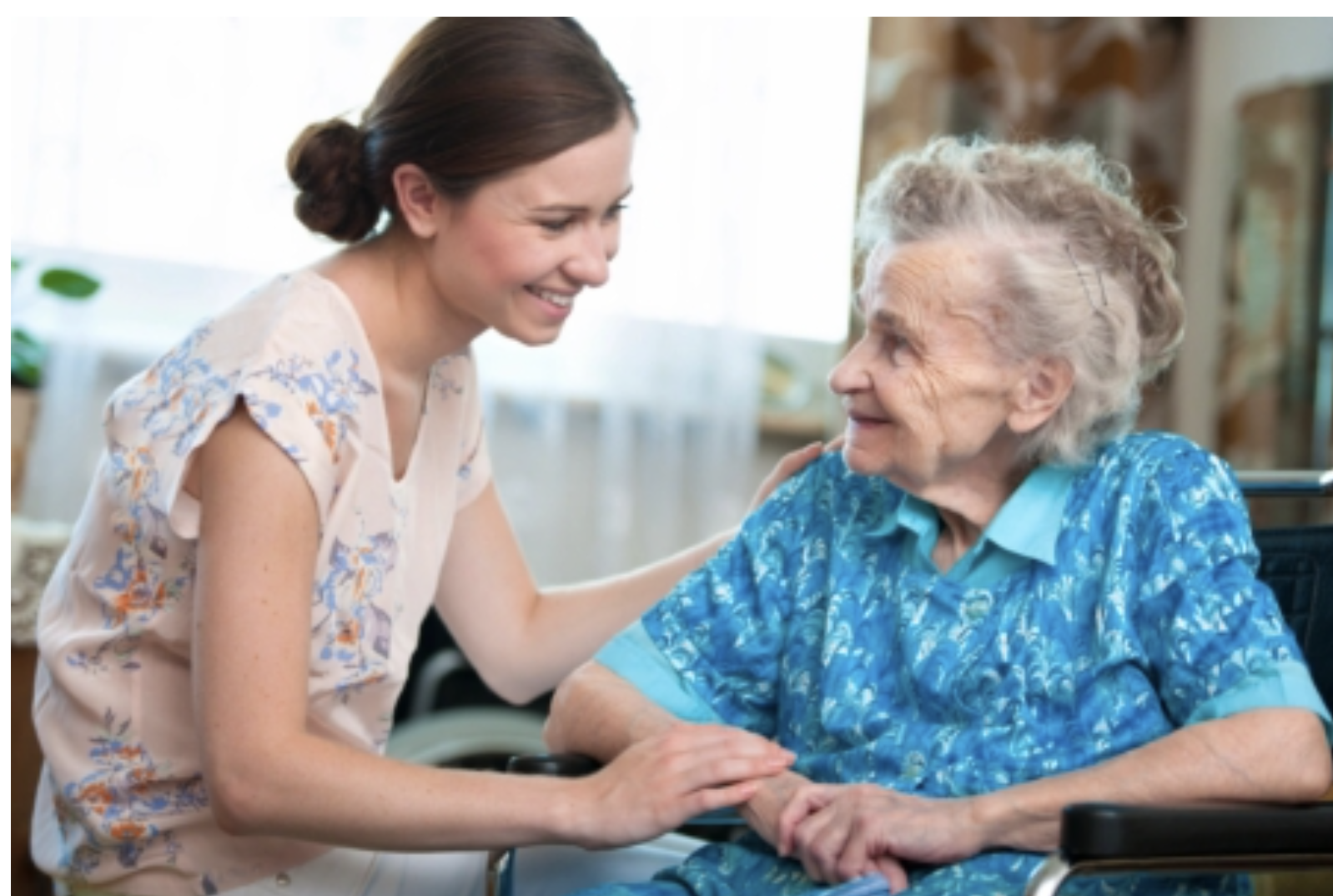 By Brian Cole
May 22, 2022
Working as a health-care aide in a personal care home can be challenging, even at the best of times.
Over the years, numerous studies have shown that those responsible for providing care to people living in personal care homes often feel burned out, disempowered and unable to effect positive change in their workplace.
And that was before the arrival of the Covid-19 pandemic, which has spread through various hospitals and personal care homes throughout the province, infecting workers, causing staff shortages and requiring those who can to pick up the extra hours.
Needless to say, much of the dissatisfaction expressed by health-care aides can be attributed to the nature of the job. Caring for the sick and vulnerable can be stressful and demanding.
But Manitoba researcher Jocelyn Elias believes the real problem may have less to do with the actual work, and more to do with the organizational structures that govern personal care homes.
As she explains, health-care aides want to provide good care to residents living in personal care homes, but the problem is that the organizational structures do not allow them to function to their maximum capacity.
"We need to value our front-line care workers in order to value our residents," she says. "And I think people in care homes are really overlooked. They (health-care aides) are a disempowered population taking care of a disempowered population (long-term care residents)."
To help address this issue, Elias, with support from a $12,000 grant from Research Manitoba, is embarking on a new research project that will shine a light on the problems with organizational structures in personal care homes and offer suggestions on how they may be addressed.
As she explains in her project proposal, "These changes have the potential to positively influence (health-care aide) job satisfaction, recruitment, retention, and, ultimately, resident-centred quality of care."
Elias is well positioned to conduct such a study.
The 36-year-old woman started her career as a health-care aide at a personal care home, following in the footsteps of her mother who worked at a personal care home in rural Manitoba.
After five years as a health-care aide, Elias got her nursing degree and spent the next 10 years working as a nurse in various areas within the health-care system, ultimately landing as an emergency department nurse. She is carrying out her study as part of her effort to get a master's degree in nursing at the University of Manitoba.
While health-care-aides work throughout the health-care system, Elias's study will focus on those who work in a personal care home setting.
"I chose to focus on personal care homes because I felt the funding and organization structures and the organizational and hierarchy structures of this sector are long overdue for reform and because the issue has never been more pressing or timely than in the aftermath of ongoing COVID-19 pandemic waves" she says.
Drawing from her own experience and that of her mother, Elias says she has a pretty good idea of the kinds of challenges health-care aides face in caring for personal care home residents.
"It's the same stuff you can read in the (research) literature," she says. "Not enough time, not enough staff… It feels like an assembly line sometimes. You just go room to room to room, and wake them all up, feed them all, and put half of them down for a nap. And it doesn't feel compassionate. It doesn't feel empathic. It doesn't feel person-centred."
To help illustrate the point, she offers an example of the kinds of challenges she and her colleagues faced in providing care while working at a personal care home several years ago.
"We would want to come in and braid this elderly woman's hair because that's how she always had her hair done, and she took such pride in having her hair braided," she says. "But we didn't always have time to braid her hair because that took an extra five minutes. And so you wanted to do it, but you knew the next resident might need extra time with something else, and so whatever you gave to her, you were potentially taking from someone else. You were constantly faced with those decisions."
Elias says personal care home residents today are older and suffer from more severe illness and co-morbidities than they might have 30 years ago. As a result, it might seem that the solution to improving working conditions and enhancing care is to spend more money on staffing.
But Elias says that is not necessarily the case.
"There are some studies that show providing more patient care hours is not, in and of itself,  addressing these quality-care issues. We don't necessarily know why that is, but it (the problem) is more complex."
Instead, Elias says her study will explore the benefits of empowering health-care aides.
As she points out, many health-care aides already feel voiceless, on the job or in everyday life.
"(Many) are middle-aged women who speak English as a second language and… even in their lives outside of work they tend to experience structural racism or other disempowering experiences in society, and then you take that to their work environment where there is a medical hierarchy, and they sit at the very bottom of the hierarchy," she says.
The result, she says, is that even though these workers provide 90 per cent of the care, and know these residents best, "They don't have a voice… and aren't able to speak up on behalf of these residents."
Elias says she has already come across some studies that touch on this problem.
"Some studies (suggest) that… when empowerment is higher, that corresponds with higher service quality for those residents. They (the families) pick it up. They see that, 'Hey, this (health-care aide) is empowered, and they are doing a better job of taking care of mom or dad.'"
In other words, says Elias, empowerment doesn't necessarily guarantee better care, but "it certainly is a prerequisite."
And it doesn't have to be expensive.
"Structural empowerment for me is about doing things differently," she says. "You're not necessarily investing tonnes of dollars to do this. You're asking the nurses and the physicians and the other members of the care team to hear the health-care aides and value their voice.
"You're asking the manager to come and consult with the health-care aides and find out how their work flow is (before implementing a change). You're asking the organization to perhaps to include them in rounds. Or when you do a family meeting for a resident and discuss their care, you're asking them to take one or two health-care aides off the floor and pay them for an hour, and give them a voice at the table. A lot of those (actions) don't necessarily have to cost a lot of money, or any more money," she says.
Although she has her own theories about the importance of empowerment and how to achieve it, Elias says the study is first and foremost about giving health-care aides a platform.
In order to do this, Elias says she will carry out comprehensive interviews with about 10 to 15 health-care aides from various sites to get an idea of what they would like their working conditions to be like – the so-called "dream state."
"It (the approach to the study) takes all my assumptions and what I might think out of it," she says.
The hour-long interview, online or in person, will explore how health-care aides feel about their work environment, whether they are encouraged to speak up or advocate for residents, and whether they have a chance to learn and grow as a care-giver in the organization. As Elias explains, educational opportunities or a pathway for advancement in the organization can go a long way to improving the morale of health-care aides and enhancing the delivery of care.
Once the interviews are completed, Elias will write a report, which will be presented to senior officials within the health-care system.
"I hope to speak to people who are decision-makers in long-term care… and really show them how important this segment of the workforce is, and how important it is to… aim for excellence… in terms of empowering them," she says.
The project should be completed by the end of 2023.
Brian Cole is a Winnipeg writer.