Programs
Innovation and Strategic Partnerships
Through Strategic Partnerships, Research Manitoba hopes to bring together collaborators to advance and translate Manitoba's innovations into solutions that impact and improve the lives of all Manitobans. With this collaborative approach to invest in shared areas of interest, the collective investment and expertise is multiplied.
Research Manitoba is supporting the economic development and innovation entrepreneurship in Manitoba by turning these partnerships into investment opportunities within research and beyond.
If you'd like to learn more about Strategic Partnerships and how we can advance research in Manitoba, bring together expertise and resources, build relationships and create opportunity contact Kerry Harris at kerry.harris@researchmb.ca.
April 6, 2022 - Research Manitoba, Boehringer Ingelheim (Canada) Ltd., and the First Nations Health and Social Secretariat of Manitoba were proud to announce on April 6, 2022 the exciting project 'Optimizing First Nations Chronic Kidney Disease and Diabetes Care' which will focus on the early identification and management of chronic kidney disease (CKD) and diabetes via Virtual Kidney Check and Follow-up involving a unique collaboration of stakeholders. The project is being funded through the Boehringer Ingelheim-Research Manitoba (BI-RM) Partnership Fund. This fund supports community-based research and innovation projects focused on improving diabetes-related health outcomes within urban, rural and remote Indigenous communities in Manitoba. 
Download the PDF version of the Full News Release: RM-BI-FNHSSM News Release_ENG and FRENCH_ FINALV
Watch our Partnership Video: https://youtu.be/Av2BrT_Ic1A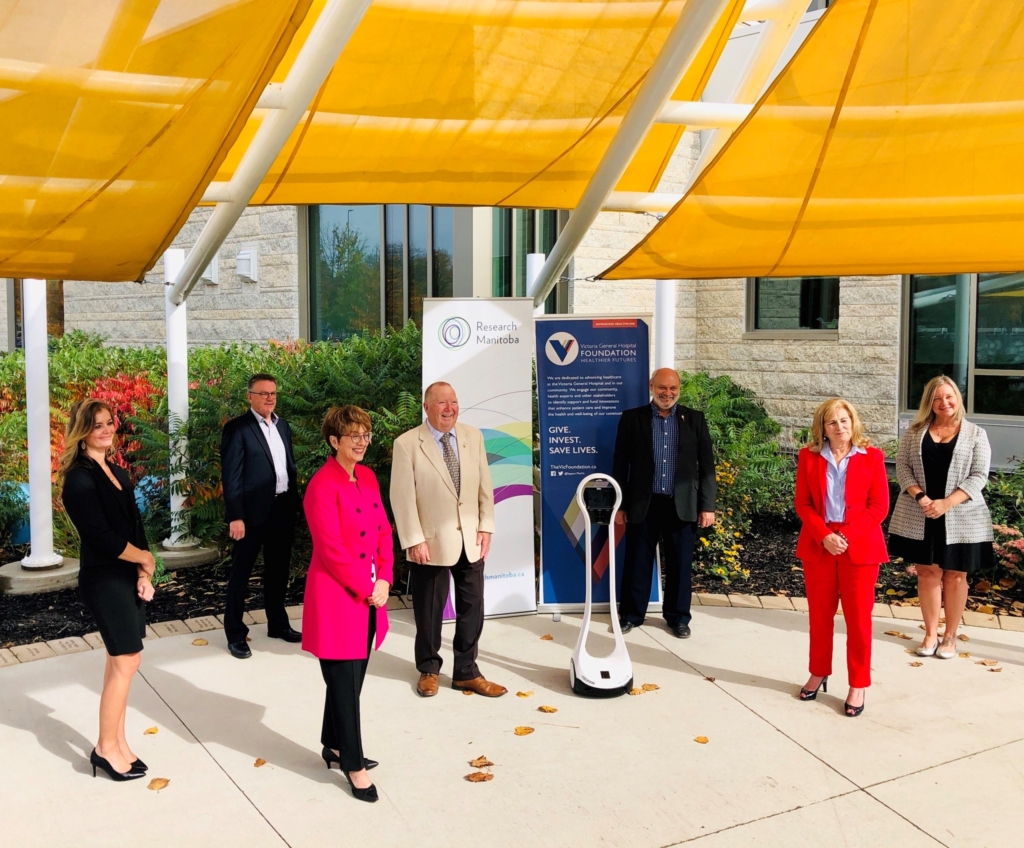 Sept. 24 - Announcement of First Strategic Partnership, Research Manitoba and Victoria Hospital Foundation (VHF). Minister Eichler, and members of research team participated.
News Release
CTV - News Story
PR_VHF-RMB-Competition-Launch-for-Update-Page_9Nov20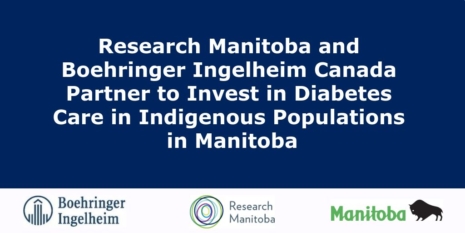 Nov. 30, 2020 - Research Manitoba and Boehringer Ingleheim Canada Announced Partnership Fund