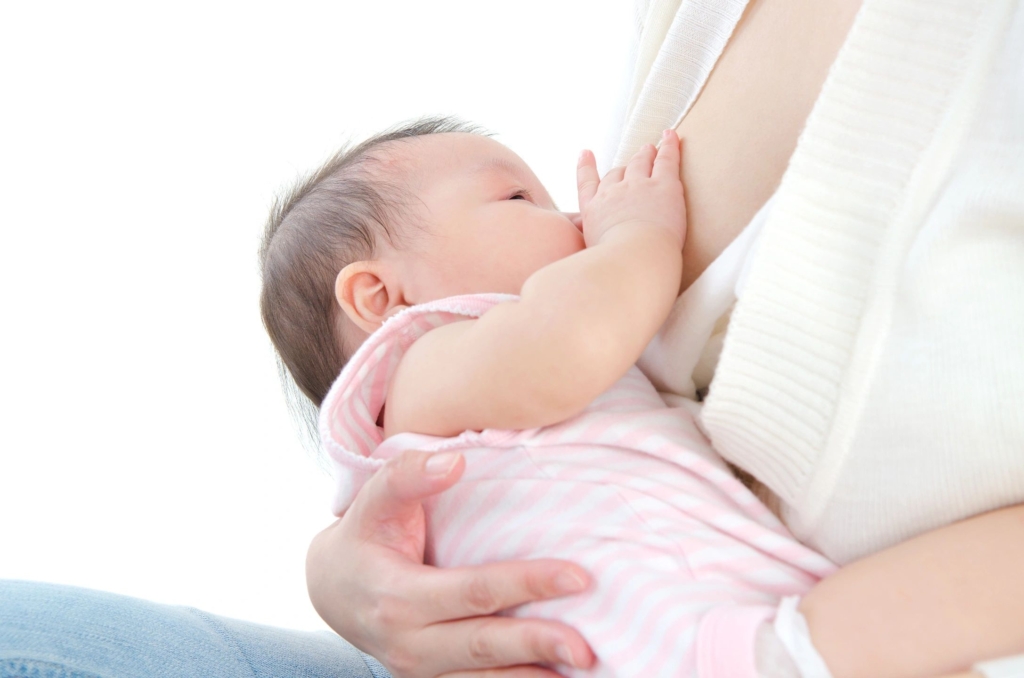 Written by: Brian Cole
The e-mail arrived in Meghan Azad's in-box around noon one day last April.
Someone from the Bill and Melinda Gates Foundation, the philanthropic group started by the founder of Microsoft and his wife, wanted to set up an appointment for a phone conversation.
"They said, 'We're excited about the work you're doing. We'd like to discuss it with you."
Azad, an epidemiologist, biochemist and Canada Research Chair in the Developmental Origins of Chronic Disease at the University of Manitoba, was more than a little intrigued.
A short while later, she was on the line with a person from the Gates Foundation who explained that the organization was interested in funding a breast milk study worth about $6.5 million.
Would she be interested in heading up the project, which would later become known as the International Milk Composition (IMiC) Consortium?
It didn't take long for Azad to accept the offer. Serving as the director of a major international study analyzing and comparing the composition of breast milk in five countries around the globe would represent a tremendous opportunity to advance knowledge in the field.
Of course, the Gates Foundation didn't just pick Azad's name out of a hat. The organization, which has earned a reputation for its results-oriented approach to promoting health in the developing world, had done its homework and decided that Azad was the person they wanted to quarterback the project. It's easy to see why.
Over the last six years, Azad has established herself as one of Canada's leading researchers in the developmental origins of chronic disease, with a specific focus in the area of breast milk and how it may influence the development of bacteria in the gut, collectively known as the microbiome.
But Azad's interest in health research started long before she would graduate from the University of Manitoba with a PhD in biochemistry and medical genetics and earn a degree in epidemiology from the London School of Hygiene and Tropical Medicine in the United Kingdom. In fact, it started when she was diagnosed with asthma in 1994 at the age of 12, and was subsequently enrolled in a study at the U of M, headed by Allan Becker and Estelle Simons.
"From there on, I decided I was interested in health research that would make a difference," she said in an interview with Wave magazine in 2015. "I wanted to participate in medical science that would help people like me."
Twenty years later, Azad found herself doing just that. As a young researcher, she teamed up with Becker, among others, to carry out various studies under the umbrella of the Canadian Healthy Infant Longitudinal Development (CHILD) Cohort Study.
Launched in 2008, the CHILD study enables scientists across the country to collect data on the health of 3,500 children (as well as their parents) with a view to shedding new light on the origins of various early childhood diseases, including asthma and allergies.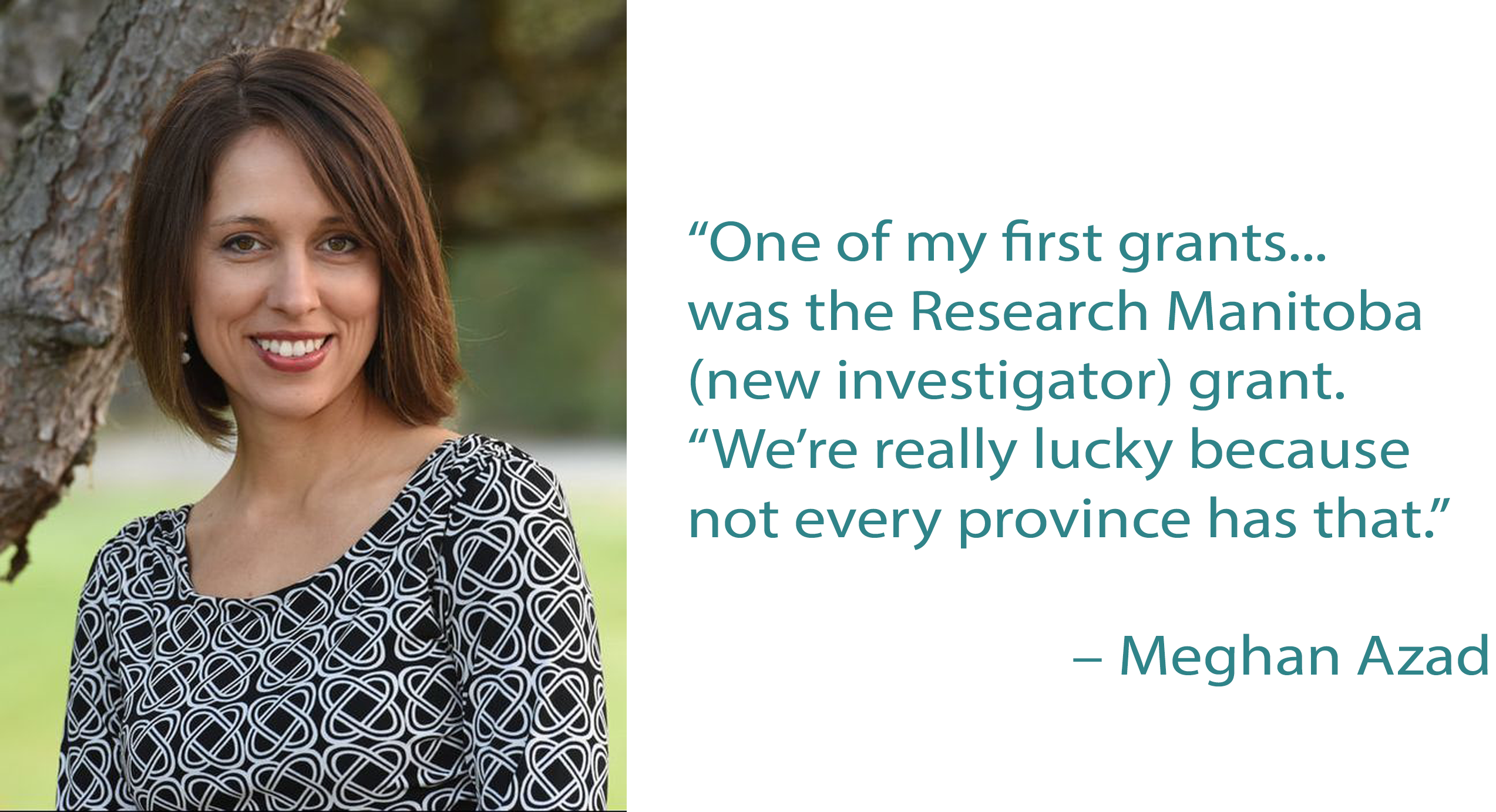 Much of the work carried out through CHILD focuses on how a person's health can be affected by environmental factors, as well as genetics. So far, the study has produced about a hundred papers that have helped to advance knowledge about child health.
Scientists participating in CHILD are following several different lines of inquiry. For example, Azad and her CHILD colleagues have spent several years looking into how a child's health can be influenced by the composition of the bacteria in his or her intestines. Their research shows that the composition of bacteria can be influenced by a variety of factors, including whether a child has been breastfed and for how long.
For example, one study carried out by Azad and her research team at the University of Manitoba discovered that babies who are breastfed longer have a lower risk for asthma later in life. The benefit is even greater for children of women who have asthma. Another study profiled the probiotic "good bacteria" that are naturally found in breast milk.
Her work did not go unnoticed, according to Dr. Terry Klassen, CEO & Scientific Director of the Children's Hospital Research Institute of Manitoba (CHRIM) and Head of the Department of Pediatrics and Child Health at the University of Manitoba.
"Very quickly, her research program started to have energy and funding," he says, noting that Azad had worked as a researcher at CHRIM early in her career.
Klassen says Azad's early success can be attributed to a number of things, including her ability to collaborate with other researchers and pose significant scientific questions. And then, of course, there is her work ethic. "She truly is one of the hardest working people we have around here," says Klassen. "You cannot replace hard work. People can be bright and get along with other people. But work ethic does matter in this business."
By 2017, that hard work was starting to pay off. That year, the University of Manitoba received federal funding to establish a Canada Research Chair in Developmental Origins of Chronic Disease. As Klassen explains, the committee struck to select the chair interviewed people from around the world.
"In the end, people said, 'You know, we have this up and coming star right here in our own department,'" says Klassen. "And so, that kind of gave rise to her getting the Canada Research Chair, and that created further growth and energy."
That same year, Azad also attended the Gairdner Awards, which are held in Toronto every year to honour excellence in biomedical research, to hear one of her personal heroes, Brazilian epidemiologist Cesar Victora, give a talk on the importance of breast milk.
"He is one of the leading researchers is this field," she says, explaining that Victora was the first to show that breastfed babies in Brazil were at lower risk for diarrhea and mortality. "The fact that breastfeeding research was being recognized on that scale was really exciting to me."
During a Gairdner reception, a researcher invited Azad to give a presentation on breast milk at a nutrition conference. One thing led to another, and eventually Azad was invited to give a presentation at another conference sponsored by the Gates Foundation. The talk must have gone well because a few months later, the foundation offered Azad the opportunity to head up the IMiC study.
Maternal and child health has long been a major focus of the Gates Foundation. It has funded numerous studies on the topic, including several on the health benefits of breastfeeding.
But the IMiC project has the potential to be one of the most impactful breast milk studies ever.
The goal is to determine the composition of breast milk from women in five countries – Tanzania, Burkina Faso, Pakistan, Nepal and Canada.
Unlike most studies of this kind, which look at the benefits of one component of breast milk at a time, the IMiC project will take a look at all compounds found in the fluid.
"It's bigger than any breast milk study ever done," says Azad.
As she explains, breast milk is very complex. It contains nutritional and non-nutritional compounds that can vary among women living in the same community or around the world. Understanding the nature of these compounds will help explain why some breastfed infants develop infections while others do not. It will also help determine whether it is possible to enhance nutrition for infants that cannot be breastfed.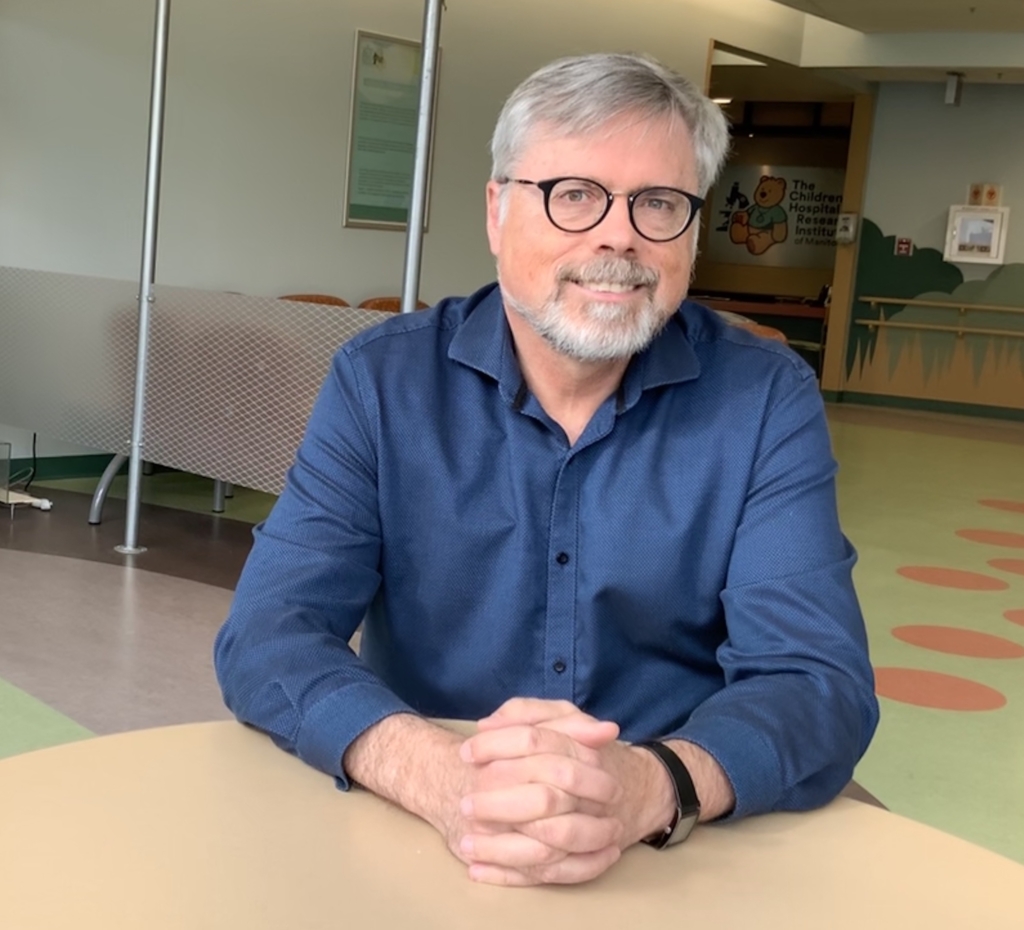 In addition to co-ordinating with researchers gathering samples in the field, Azad will also build the capacity to analyze results for the project, which will include the use of artificial intelligence and machine learning.
"It's a complex data problem at the end of it all. We now have pretty good technologies to measure things, but to take all that data and look at it all together is a challenge. The magnitude of funding and the ability to bring in data scientists is what is really unique about this project. Collecting all this information and finding the right people to make sense of it all is really important."
The Gates Foundation says the IMiC Consortium study will answer several questions, including:
* What are the ranges and distributions of analytes in human milk?
* What is the variability in breast milk composition by geographic settings?
* How are various components in human milk correlated?
* How is breast milk composition influenced by maternal, environmental and sociodemographic factors?
"The first stage is to understand the differences in breast milk in these different settings and look for any signatures or combination of components that associate with healthy growth or unhealthy growth," says Azad. "That can give us some clues on where to focus in terms of developing supplements for babies who aren't getting optimal nutrition."
Needless to say, the Gates Foundation appointment speaks volumes about what Azad has been able to achieve to this point in her career. But it also says something about the overall quality of Manitoba's research community, and the network of agencies and organizations that support it.
As Azad herself has noted, she would not have come to the attention of the Gates Foundation without the support she received from various people and organizations, including Research Manitoba, CHRIM, the University of Manitoba, the Canadian Institutes of Health Research, and the Canada Foundation for Innovation.
Research Manitoba, for example, has provided Azad with several awards over the last few years, including a $225,000 new investigator operating grant in 2016 for a project on breastfeeding, human milk oligosaccharides, and the origins of chronic disease.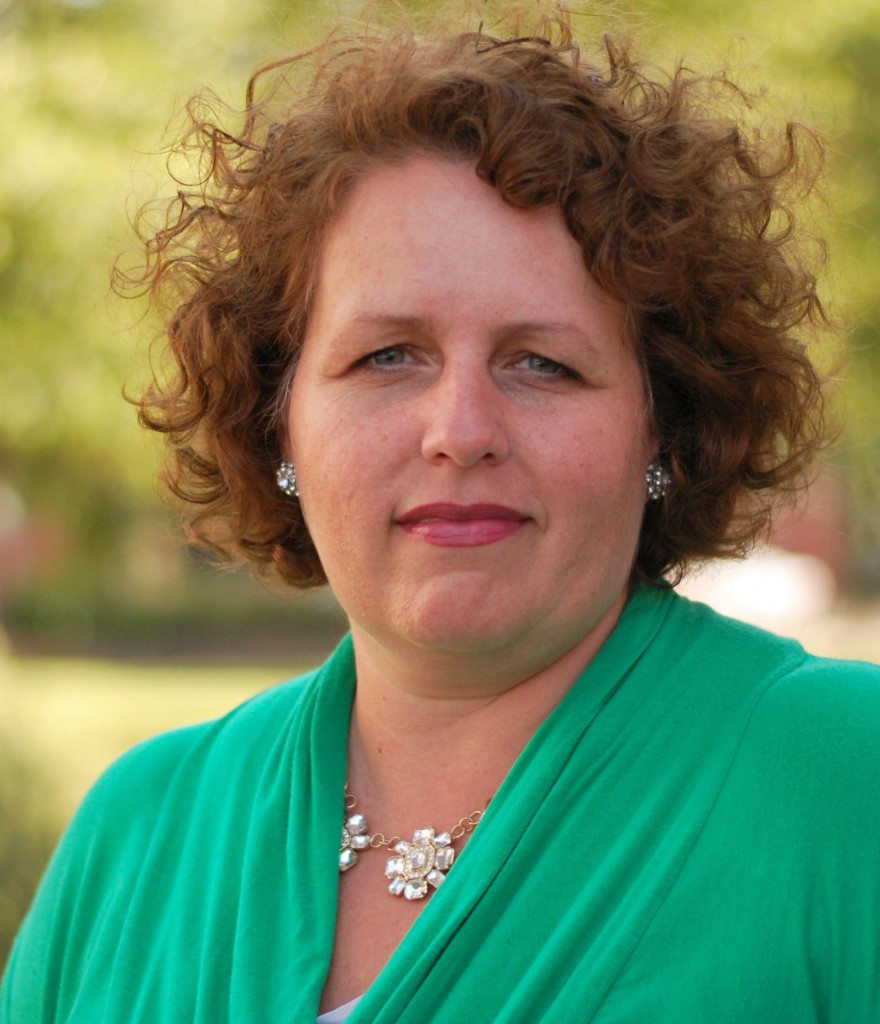 "One of my first grants… was the Research Manitoba grant. I wouldn't be here today without having done the breast milk research that got my team noticed by the (Gates Foundation)," she says.
The new investigator grant has helped many young researchers get their careers off the ground, she says. "We're really lucky because not every province has that (the new investigator grant)."
Azad also received funding last year to launch the Manitoba Interdisciplinary Lactation Center, a one-of-a-kind consortium "dedicated to understanding the biological and societal factors that influence breastfeeding, and the mechanistic basis for the health benefits of human milk feeding for mothers and children." The centre, led by Azad, Nathan Nickel and Lauren Kelly, received a total of $496,038, including $198,415 each from Research Manitoba and the Canadian Foundation for Innovation.
Of course, investing in researchers like Azad also provides numerous benefits to the province. Studies show that every dollar invested in a new researcher generates about $4.50 in additional investment from sources outside the province within the next few years.
"That's a pretty significant return on investment," says Weise, adding that those outside investments help support Manitoba's scientific community and promote economic development.
Moreover, researchers generate knowledge that helps improve the delivery of care for people living in Manitoba, as well as elsewhere. In addition, university students who end up working with researchers on various projects have the opportunity to learn from people who are considered to be among the best in their field. That means they benefit from that experience whether they pursue a career in research or in health care.
Indeed, some students are already benefiting from the IMiC project.
Azad says she currently has a post-doctoral research fellow and five students from the University of Manitoba reviewing the literature on breast milk, which is a preliminary step in these types of studies. She has also hired a program director with an MBA, a research associate, a lab manager, and an administrative assistant. She is also connecting with data scientists at the University of California, Berkeley, and Stanford University to help support the study.
The project itself is expected to last three years, which is a relatively short timeline for a study of this magnitude. But Azad says the IMiC team is up for the challenge.
"They (the Gates Foundation) are really focused on impact. And I like that."
Brian Cole is a Winnipeg writer.