Research Manitoba supports scholarship in memory of Winnipeg scientist Forough Khadem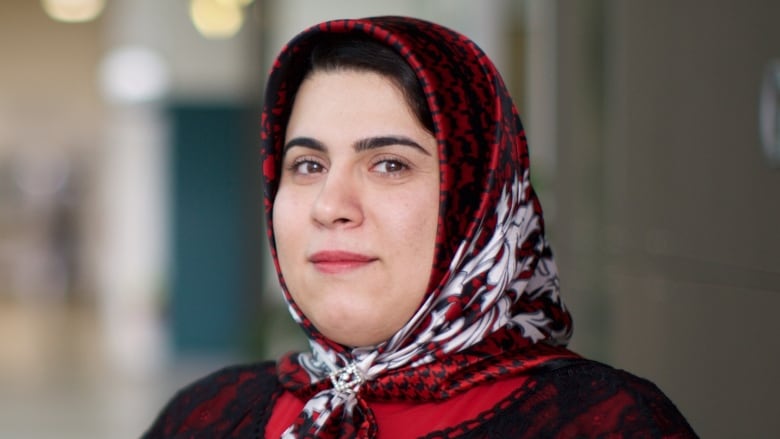 By Brian Cole
Spring, 2020
Research Manitoba is donating $17,850 to a scholarship fund that is being established in memory of Forough Khadem, the Winnipeg scientist who was killed earlier this year.
Khadem was one of eight Manitobans on board Ukrainian Airlines Flight PS752 when it was accidentally shot down by the Iranian military as it left Tehran on Jan. 8. None of the 176 passengers on board survived.
Christine Weise, CEO of Research Manitoba, says the donation is being made to recognize Khadem's contributions, both as a scientist at the University of Manitoba and through her work as a business development specialist at Mitacs, a non-profit organization that works to connect young researchers with various businesses and social organizations.
"Forough was a very passionate person," says Weise. "She had this life-force within her. In part because of how she died, and in part because of how she lived, we thought it was important to recognize her, to do something to recognize her contributions."
The scholarship, which is being set up by the University of Manitoba and Mitacs, will be available to women coming to Canada to pursue academic opportunities not available in their home countries. The goal is to create an endowment of $200,000, which will be used to fund an annual scholarship of $9,000 in perpetuity.
A post on the University of Manitoba's website says, "The Dr. Forough Khadem Scholarship recognizes outstanding international female graduate students in science, technology, engineering and math disciplines, coming to Canada to further their education and to make the world a better place." For more information about the scholarship, click here.
Khadem arrived in Canada from Iran in 2010 to pursue her studies at the University of Manitoba, graduating in 2016 with a PhD in immunology. During her time at the university, she established herself as a superb researcher and is credited with identifying a potential vaccine for leishmaniasis, a parasitic disease that affects millions of people, mostly in developing countries.
Jude Uzonna, a professor in the Departments of Immunology and Medical Microbiology and Infectious Diseases at the University of Manitoba, was Khadem's PhD supervisor and friend.
As he explains, Khadem discovered that leishmania parasites hijack a host enzyme, known as phosphoinositide 3 kinase (PI3K), to increase the number and function of a certain type of immune cells (Tregs) known to dampen immune response, thereby blocking effective immunity.
"Her findings were published in several high-impact journals," says Uzonna, noting that she won several prestigious awards for her work.
As it turns out, Research Manitoba played a role in supporting this research. The organization provided her with about $35,000 over two years to help support her work. "She was always very grateful for the funding, which helped her during her early days in Winnipeg," says Weise.
Thanks in part to her work on leishmaniasis, Khadem was one of 600 scientists from around the world and six from Canada chosen to attend the Lindau Nobel Laureate Meeting in 2018. The conference is held in Germany every three years, and is designed to give young researchers like Khadem the opportunity to meet with as many as 30 to 40 Nobel Prize Laureates.
"One of my most vivid memories of her is when she came back from the meeting in Germany with Nobel Laureates and promising scientists," says Weise. "She was one of a handful of Canadians who were able to go, and she was so energized by that. She was always such a strong advocate for research."
Khadem was a terrific scientist and a wonderful human being, says Uzonna.
"She was very meticulous and paid attention to the minutest details," he says. "She had an incredible ability to communicate the results, importance and impact of her research to a lay audience," he says.
"As a person, she was very kind with an infectious optimism. She displayed perseverance and resilience, and was very generous. She loved humanity and generally believed that everyone is good and means well."
It is only fitting that a scholarship in her name would be awarded to young women scientists.
"She was a great mentor and role model to young women in science," says Uzonna. "With her passing, humanity has lost one of its rising stars in the field of science"
Brian Cole is a Winnipeg writer.