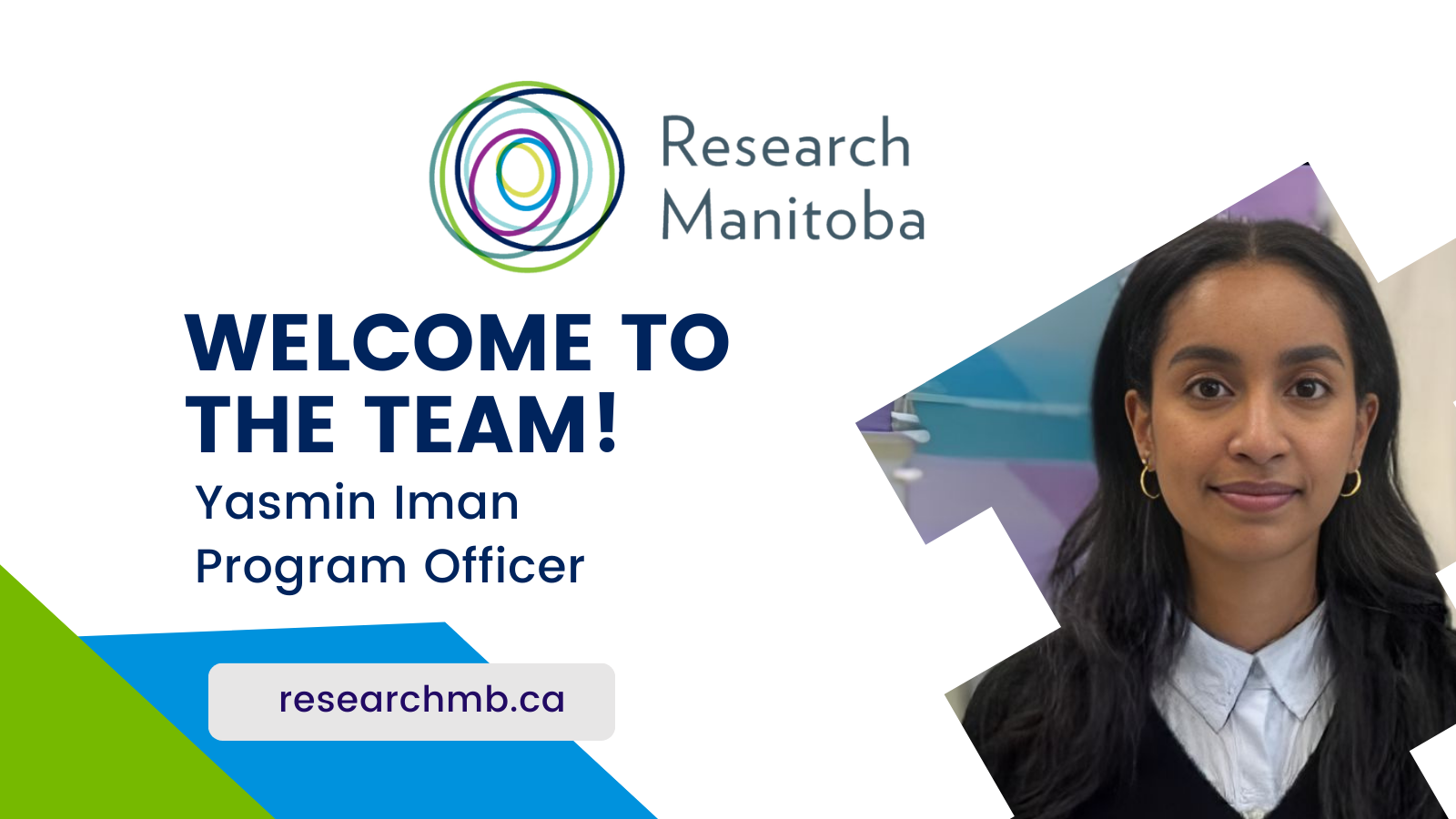 Friday, October 20, 2023 – Winnipeg, Manitoba.
Research Manitoba is pleased to announce that Yasmin Iman is joining the team as a Program Officer.
Yasmin completed her Bachelor of Science degree in Human Nutritional Science at the University of Manitoba. She began as a research assistant during her undergrad in multiple areas including food science and nutrition, and transitioned to coordinating research trials focusing on dietary interventions in relation to chronic diseases.
Yasmin brings vast experience which has allowed her to publish manuscripts, collaborate with multidisciplinary teams, interact with regulatory bodies and understand all aspects of managing clinical trials. She is thrilled to utilize and contribute her skills to Research Manitoba as a Program Officer.
Find out more about Research Manitoba's staff at Research Manitoba Staff – Research Manitoba
Contact:
Research Manitoba
204-942-8702 | info@researchmb.ca | researchmanitoba.ca
Research Manitoba:
Research Manitoba promotes, supports, and coordinates the funding of research excellence and innovation in health, natural and social sciences, engineering, and the humanities in Manitoba. Research Manitoba supports local talent development by providing research support to early career researchers and graduate students, along with fostering strategic partnerships to strengthen research and innovation in Manitoba.